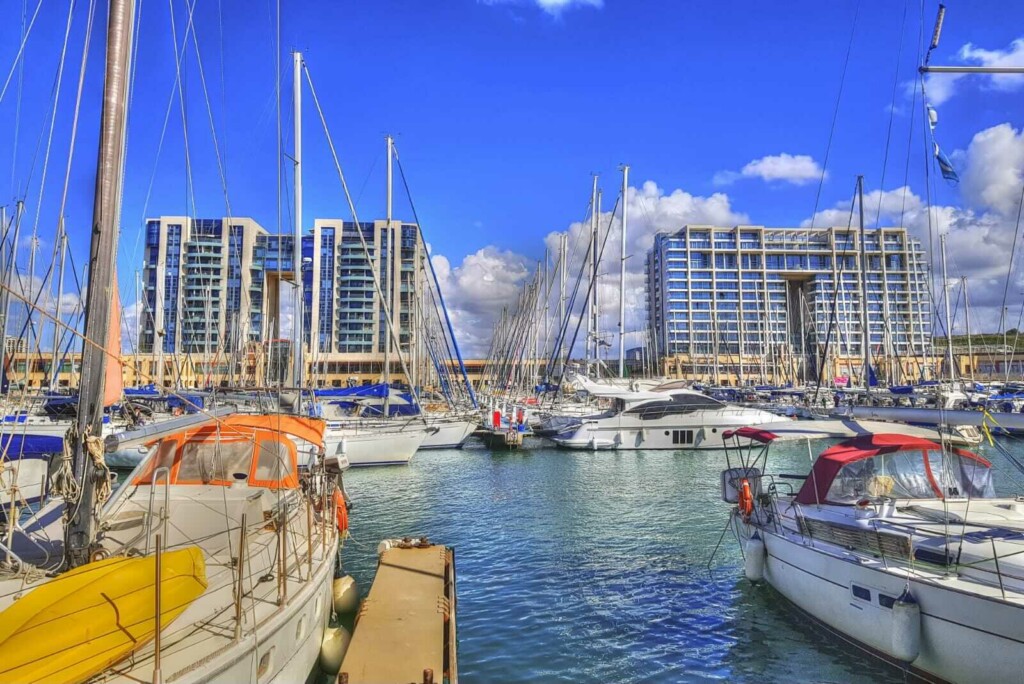 Herzliya Pituach
Only 10 minutes away from Tel Aviv, this amazing city is one of the richest and high cultured places in Israel.
The Herzliya Pituach Marina counts for the biggest private yacht port in Israel, you can even take one of the yachts for a private unforgettable sail in the mediterranean sea.
You can also go to the beach, visit the museums, go shopping at the mall, and eat in the best restaurants in the area.